RHM Bodyshop
An automotive repair company based in Cornwall that specialises in the repair of high-end vehicles. RHM Bodyshop has become an accomplished competitor amongst similar businesses locally.
SERVICES
---
Branding | Logo Design | Web Design | Print Design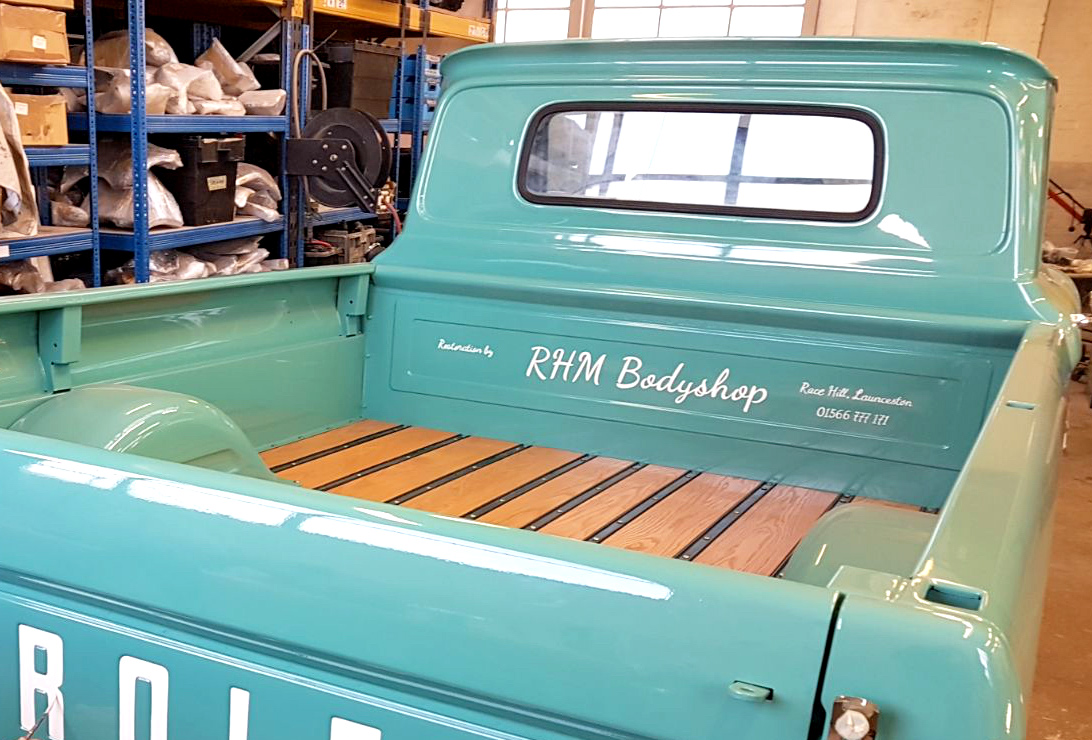 In 2019 RHM Bodyshop wanted a refresh of their logo but still wanted it to be recognisable as to not alienate their existing customers. I ended up using the 'RHM' lettering from the original logo to preserve some sort of familiarity and the 'Bodyshop' lettering became more playful which was to illustrate the paint side of the business.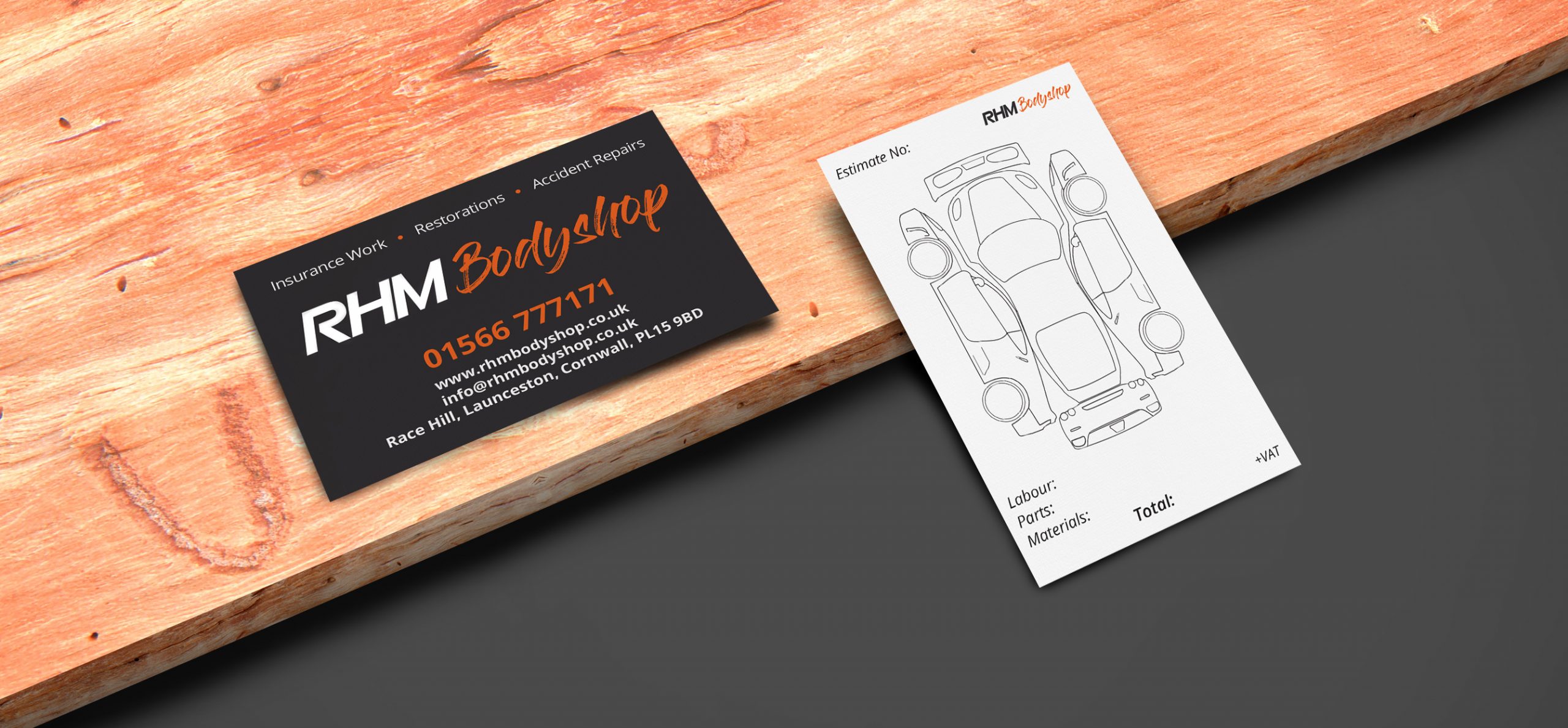 Branded workwear showcasing the company logo. Keeping in with the business colours of blacks, white and orange. Business cards which were integrated with estimate information allowed the business to instantly quote on the spot for a repair job and hand to the customer. The business details on the front not only advertised but also shared use of information for potential returning customers.
When providing a local service, not only is word of mouth key to building a successful brand but having an online presence to advertise the services available plays a large role in the marketing of the company. I designed and developed the RHM Bodyshop website with keeping in mind to use lots of imagery to show transparency in their work. This is to help build trust amongst their customers.
Increasing awareness across the social media channels has proved instrumental to bringing in new customers. Creating regular posts using photos, videos and text campaigns has helped with the online growth of the company. Below are some short videos showcasing the work they do at RHM. Their Youtube channel can be viewed here and you can see some of the footage I have used when editing their videos.